Refugees in Ofua Zone receive Business skills training
Women play a critical role in ensuring stability of their families. As a way of mitigating conflicts in homes, they venture into small businesses to help them meet some of the basic family necessities and save some to cater for emergencies.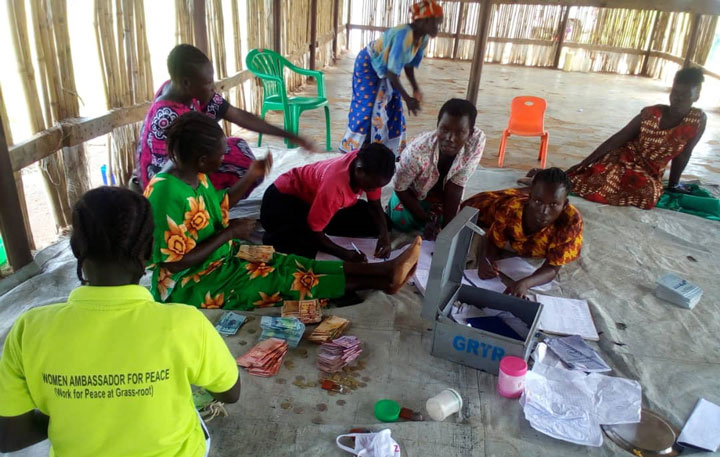 Women save money to disburse among themselves as capital for business
Many of these women have limited business skills. Im most cases, they sell similar products on a small market, instead of embracing diversification of their products, and end up competing amongst them for the few customers. Moreso, they cannot determine if their businesses are making profits or losses. Their businesses eventually die due to skills gap.
With this business skills training, women are more aware of their market needs and are able to make better financial decisions. Those who were afraid of starting businesses opened their own.